Welcome to Orgreave Dental Surgery in Sheffield
If you want a family based dental practice on the outskirts of Sheffield, with a heavy emphasis on preventing you further dental problems, providing high quality private dentistry, and improving your dental health, then give us a call today on 0114 2694 808 to book your appointment.
Offering a full range of private dental treatments, let us know what we can do to help you – from routine, regular care of your teeth to making them brighter and whiter for special occasions – your treatment will be tailored to your needs. With the increasing research linking dental health and oral health, suggesting links with Type II diabetes and cardiovascular (heart) disease, has there ever been a more important time to have your dental health checked out?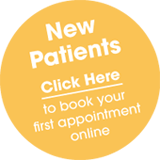 You can book an appointment at Orgreave Dental Sheffield even if you haven't been to see us before. You can book your appointment either by telephone and calling us on 0114 2694 808, or by pressing the yellow button to the left, to access your appointment booking page and see our current availability. Please give us as much information as you can on the online form, to assist your treatment. We will phone you back to confirm the appointment and arrange payment.
We look forward to hearing from you!
Testimonials
Jim, just a quick note to say thank you so much for the expert job you did on my front teeth; they look amazing!
Dear Jim, Can I just say thanks so much for your patience and understanding yesterday whilst taking our 6 year old ***'s tooth out. As always you were brilliant but I just wanted to let you know how appreciative we were for your dental assistant, Sarah B. *** commented on how lovely she was and I agree that she took a lot of stress out of the situation and really calmed him down. I like to see good work praised so please pass on this email to her.
Thanks for the good work.
GC from Derbyshire, Nov 2015
Extract from Enlighten Testimonial
– "During the treatment the quality of care throughout has been fantastic, the process has been explained step by step and any questions were answered clearly and professionally. Each process was easy to follow and any questions answered in an informative and understanding way. The reception staff and dental nurses at the surgery are also very professional, organised and friendly."
"To all the staff, thank you so much for the excellent care given to me during my visits. It was really appreciated during this difficult period."
To Jim, really appreciate it! Thank You! You're a Star. Thank you for your help.
This site last updated January 24 2017 by Jim Lafferty.